WooCommerce (WordPress)
Connect your WooCommerce Store
Learn how to connect your Wordpress powered WooCommerce store to Pivotal Prints
Streamline your order processing with Pivotal Prints through the use of our free integrated Woo Commerce Plug-in for WordPress Press Powered Stores which automates order fulfilment by passing your customer orders on for printing as they're placed in your store. If you're integrating your store with Pivotal Prints, the first step is to link your store and Pivotal Prints account.
Before you can link your accounts you'll need to register with Pivotal Prints. Once you're logged in, you can start the integration process. Remember to fill in your billing address on your profile page so there are no delays when your first order is placed.
LINK YOUR WORDPRESS & PIVOTAL PRINTS ACCOUNTS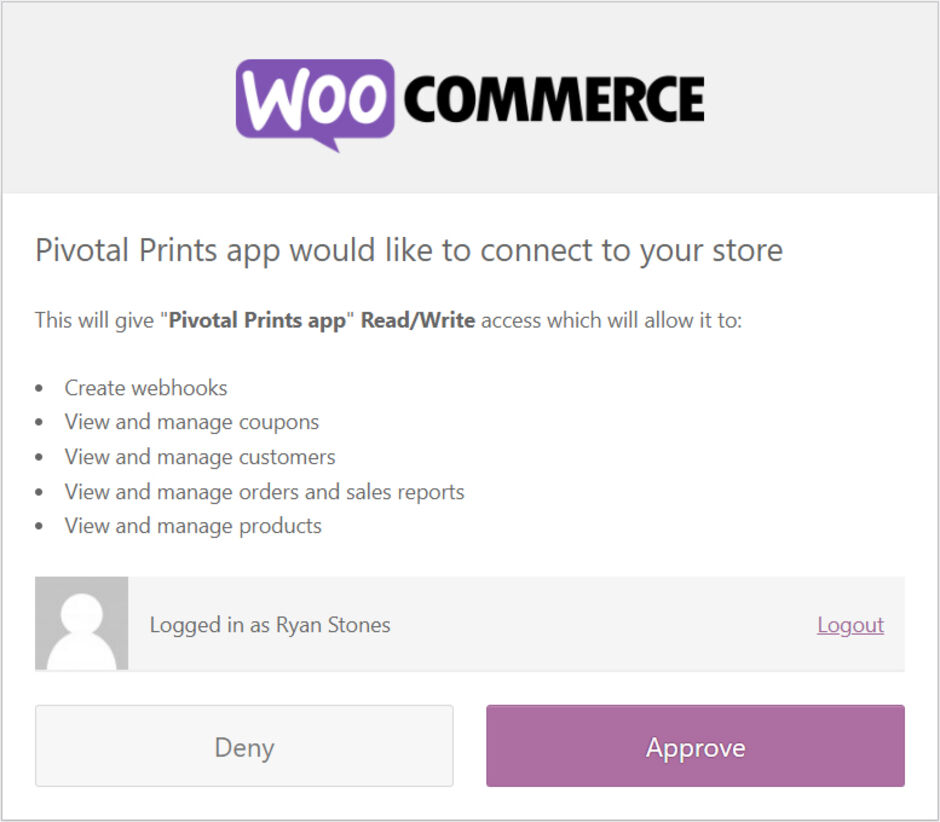 This simply explains what the integration will be able to edit in your store, though it's actually you doing the editing through the integration interface. Click the Approve button.
Your WordPress powered Woo Commerce store will now be integrated with Pivotal Prints fulfilment service! The next step is to sync any products in your store that you'd like fulfilled by our team, or create new products to export to your store.
Below is a video tutorial on how to integrate with WooCommerce.
---
---