Drop Shipping
Dropshipping – Print on Demand
Do you have an e-commerce store but don't have the space to hold stock?
Would you love to set up your own store without the financial commitment of holding stock?
Do you want to concentrate on developing your business, rather than packing and despatching?
If your answer to any of these questions is 'Yes!' then we could have the solution you've been looking for.
What is dropshipping?
Dropshipping is the term used for order fulfilment by a third party.
In simple terms, your customer places an order with your shop, and you send the order to us. We print the item, package it up for you, and ship it off directly to your customer – who will never know it didn't come from you.
You don't have to invest money into buying stock
You don't have to store a range of items you don't actually know if you'll sell
You don't have to pick and pack items
You don't have to ship orders
We do it all for you!
Why choose Pivotal Prints as your dropshipping partner
We care…
We care about you, your business, and your customer.
Our aim is to help YOUR business grow and we know to do that your customers need to receive a seamless service from you – or so they think…
Pivotal Prints dropshipping service works seamlessly with the main e-commerce platforms such as Etsy, WooCommerce, and Shopify. Once an order is placed, we are automatically notified, and our process of order fulfilment kicks in on your behalf.
All our products are high quality, and we use only the latest print technologies. Your customer will receive their desired item, on time, and without ever knowing you haven't personally created it.
We have fantastically quick turnaround times because we want YOUR customer to be wowed by YOUR service!
It's a true partnership because if your business grows, so does ours.
And, of course, if you ever do decide you want to hold stock then we simply produce whatever quantities you require and ship it to you rather than your customer.
Pivotal Prints Loyalty Reward Programme
With our Loyalty Reward Programme, with every order you place with us, credits are awarded to you. These credits can be used against future orders as and when you would like to.
Our range of products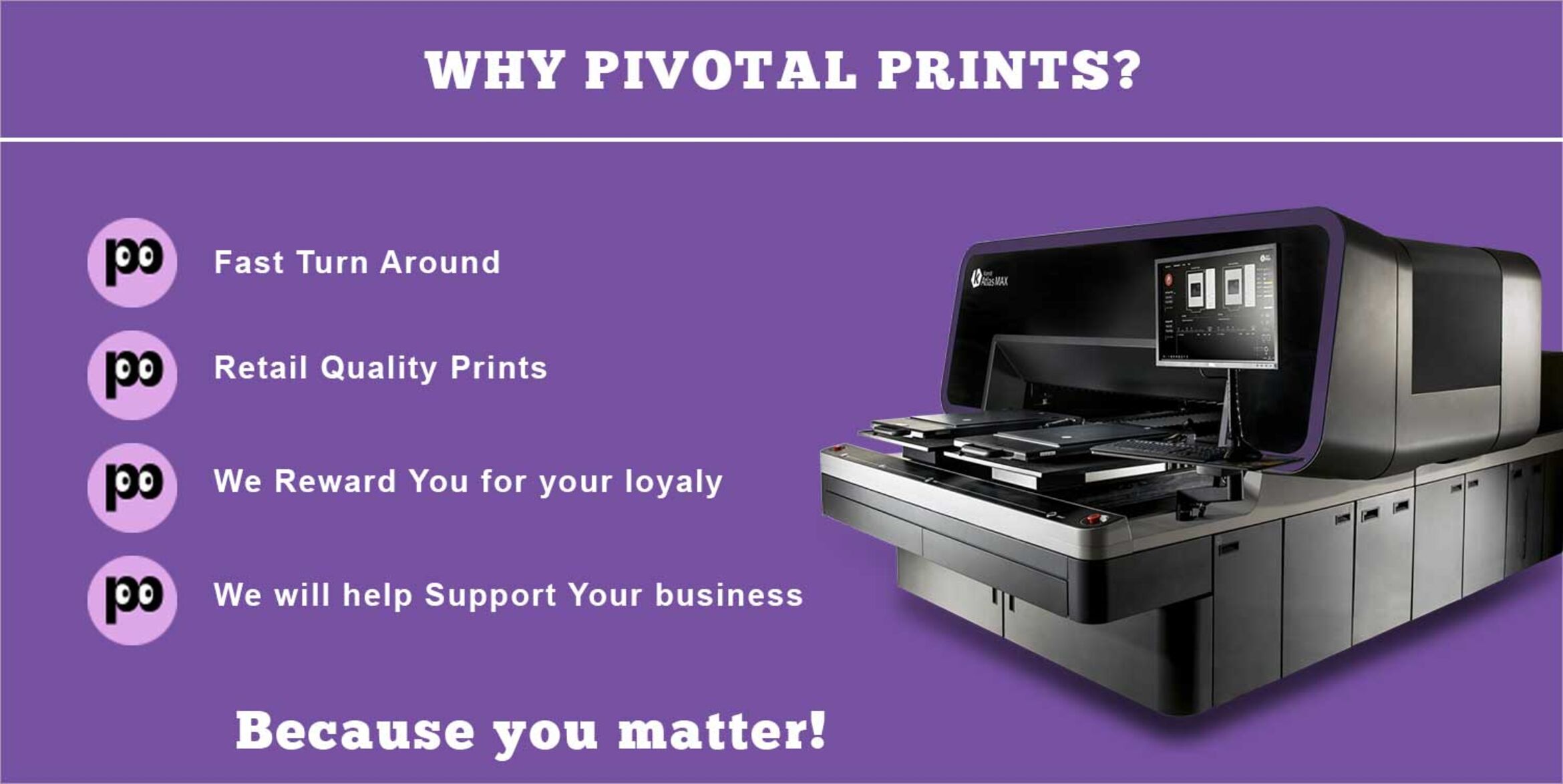 Get in touch today to discuss how our dropshipping service can work for you